Working Time

Mon-Sat 10:00 – 09:00
Sunday Closed

Contact Info

Phone:

+91 941 5049 505
+91 775 5001 277
Exilis Elite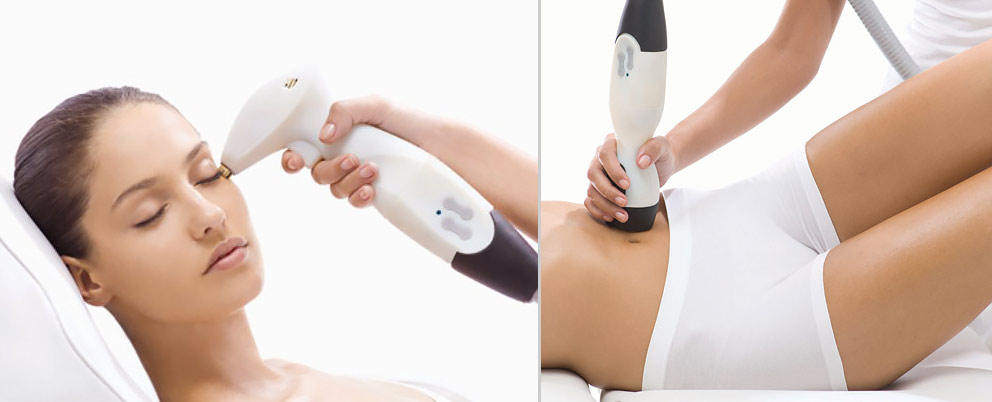 EXILIS ELITE Utilizing the same Monopolar radiofrequency technology as Thermage, exilis elite treatments require more than one session but are more comfortable and affordable. A built in infra-red thermometer indicating a reliable objective reading of the skin temperature, as compared to a subjective patient feedback helps to accurately assess and monitor the treatment for best results. Exiles besides having the skin tightening function also has a fat reducing function but the two functions are separate enabling the treatment of sagging skin on the face without any undesirable fat or volume loss. While treating the abdominal fat, thighs or other local fatty deposits both the modes of fat reduction and skin tightening can be combined for more effective body contouring. We treat face, neck, eyes, hands, arms, back rolls both upper and lower, abdomen, thighs, calves and sagging breasts.
The Exilis® Elite, manufactured and distributed by BTL Aesthetics, is a non-invasive face and body contouring device designed to tighten skin while reducing fat and signs of fine lines and wrinkles. It uses a combination of monopolar radio frequency (RF) energy, ultrasound to stimulate fat lipolysis (the breakdown of fat cells) and collagen remodelling (for skin tightening), alongside skin cooking, helping to contour the body and face. The manufacturers state that no other device uses both ultrasound and radio frequency energy to provide similar results.
How does it work?
The Exilis Elite uses a combination of radiofrequency energy (3.4Mhz up to 120 Watts), ultrasound and skin cooling to deliver controlled heating to target deep tissue, addressing deeper wrinkles, sagging skin and jowls, as well as the superficial skin layer, treating finer lines. The device comes with a handpiece to treat the body and a smaller one for treating the face. This is kept in almost constant motion as it treats.The tip of the applicator on the end of the handpiece uses focused thermal (heat) energy to disrupt the collagen fibres deep within the skin. The aim of treatment is to raise the temperature at the skin surface to 40-42°C for 4 or 5 minutes in each area treated to achieve the collagen tightening. This will be felt as a warming sensation by the patient.
Collagen has a triple helix structure, which begins to unravel when affected by heat. Over time, the healing process encourages the production of new collagen fibres, smoothing the skin and reducing the appearance of deep wrinkles and fine lines. The new collagen fibroblasts help to tighten loose or slightly sagging skin, giving an overall more youthful appearance, and the collagen network is strengthened and stimulated, improving skin texture and laxity. The applicator tip has a built-in thermometer so there is no risk of overheating and also has an option for something called 'layered advanced cooling', allowing the practitioner to precisely control the heat and level at which the energy is delivered.