Working Time

Mon-Sat 10:00 – 09:00
Sunday Closed

Contact Info

Phone:

+91 941 5049 505
+91 775 5001 277
Rf Body Sculpting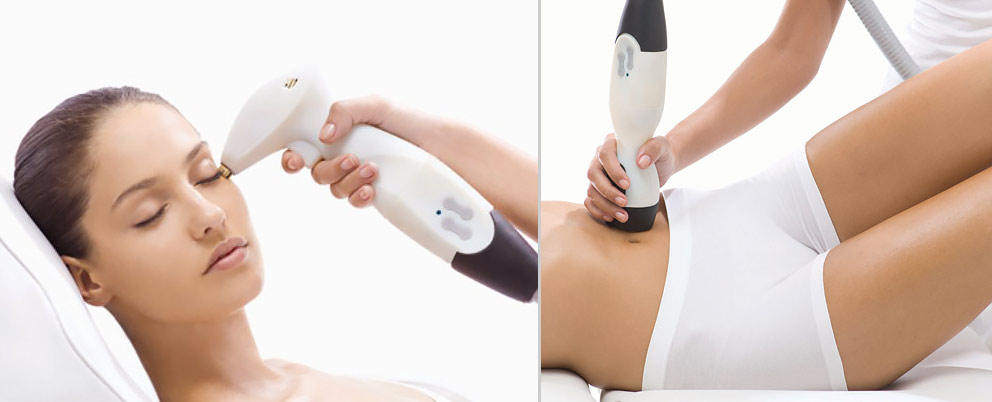 Radio frequency body contouring (also known as skin tightening) is becoming all kinds of popular as it removes fat, tightens the skin and improve tone, without any pain or downtime at all! The treatment is offered by the expert aesthetics Clinic involves third generation radio frequency technology to offer a non-invasive, pain-free body treatment to help reduce the appearance of cellulite, firm skin, boost collagen production and tackle any pesky fatty deposits that won't budge with exercise. It's a pretty versatile treatment as it can also help reduce flabby skin, tighten bingo wings, contour and tighten a post pregnancy tummy, reduce fine lines and wrinkles (on the face and body), reduce saddle bags and even lift and tighten your bum. What's more radio frequency body contouring comes with the guarantee that you won't need any recovery time and is FDA approved after all.
The radio frequency energy penetrates the skin layers to selectively heat the skin tissue where the collagen fibres are embedded. The local heating causes an immediate contraction of the collagen fibres, and fat cells drain then shrink, while those all important fibroblast cells (part of our connective tissue) are stimulated to produce new collagen and elastic fibres. The effect of this is tighter, smoother, younger looking skin with a visible 'lift'. Fat cells are reduced and stubborn cellulite looks a lot less noticeable.

Cavitation Body Sculpting
Ultrasonic cavitation is a virtually painless, non-surgical body contouring technique that's performed as an alternative to liposuction. The procedure requires roughly a dozen treatments, wherein a specialist targets problem areas with low-frequency ultrasound waves. Patients generally report satisfactory results after undergoing ultrasonic cavitation to address stubborn fat deposits. Ultrasonic cavitation is a minimally invasive alternative to tumescent liposuction that uses ultrasonic waves to turn fat cells into free fatty acids, which are easier for the body to get rid of.
The midsection, upper arms, thighs, hips, and chin area can be targeted with these low-frequency ultrasound waves, which penetrate the skin and create bubbles around fat deposits. The bubbles then burst, causing the body to get rid of them naturally through the urinary tract and lymphatic system. Proponents of ultrasonic cavitation say that the technology tones and tightens skin, without causing any pain or significant downtime. The machine essentially fragments body tissue with low fiber content, while leaving the tissue structures around it intact. This is why it is also used in conjunction with certain cancer treatments and surgeries, especially those involving the pancreas or liver.